hoci mám v pláne si ešte v septembri predĺžiť leto o pár týždňov, jeseň príde a keďže som sa rozhodla začať rozumne hospodáriť s peniazmi (haha uvidíme) tak som si spísala veci, ktoré si plánujem v najbližšom období (2,3 mesiacov) kúpiť. neni toho až tak veľa, len dúfam, že nič iné mi nepadne do oka :)
since autumn is coming ( eventhough I hope I will prelong my summer for few weeks) I ve decided to write down all necessary things I will need. I m planning to start managing my finances better and this hopefully will help.
1. kabát/
coat
ano ano, musí to byť kabát v ťavej farbe :)
yes yes it must be in camel colour
tento Chloe bol asi zjavnou inšpiráciou pre HM dizajnérov (nebudem hovoriť že kópiou :)

this one from Chloe definetely inspired designers at HM (noo it s not a copy :)
2.
taška cez rameno
, v ideálnom svete CELINE a v mojom vintage z etsy
cross-body bag

, in ideal world CELINE in my vintage from etsy
3. džínsová košela/
denim shirt
4. nohavice s vysokým pásom/ high waist pants


photo nymag.com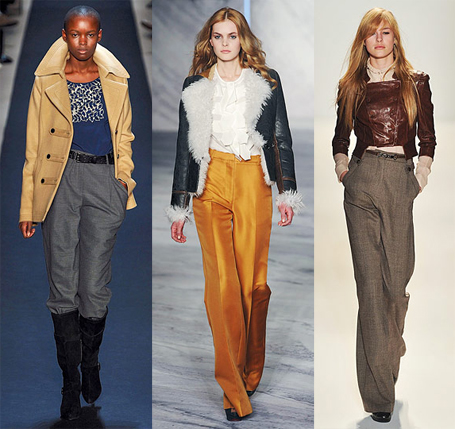 5. cižmy s klínom/ wedge boots
celkovo sa mi páči takýto look
I like this kind of look
a keďže to vyzerá nejako fádne a mdlo asi si k tomu kúpim nejaký farebný šál a bude!
and since it looks little bit draggy I think I ll buy some colorfull scarf to go with it!
čo si plánujete kúpiť na jeseň?
what are u planning to buy for this fall?